LETTING GO INTO FALL COOKING CLASS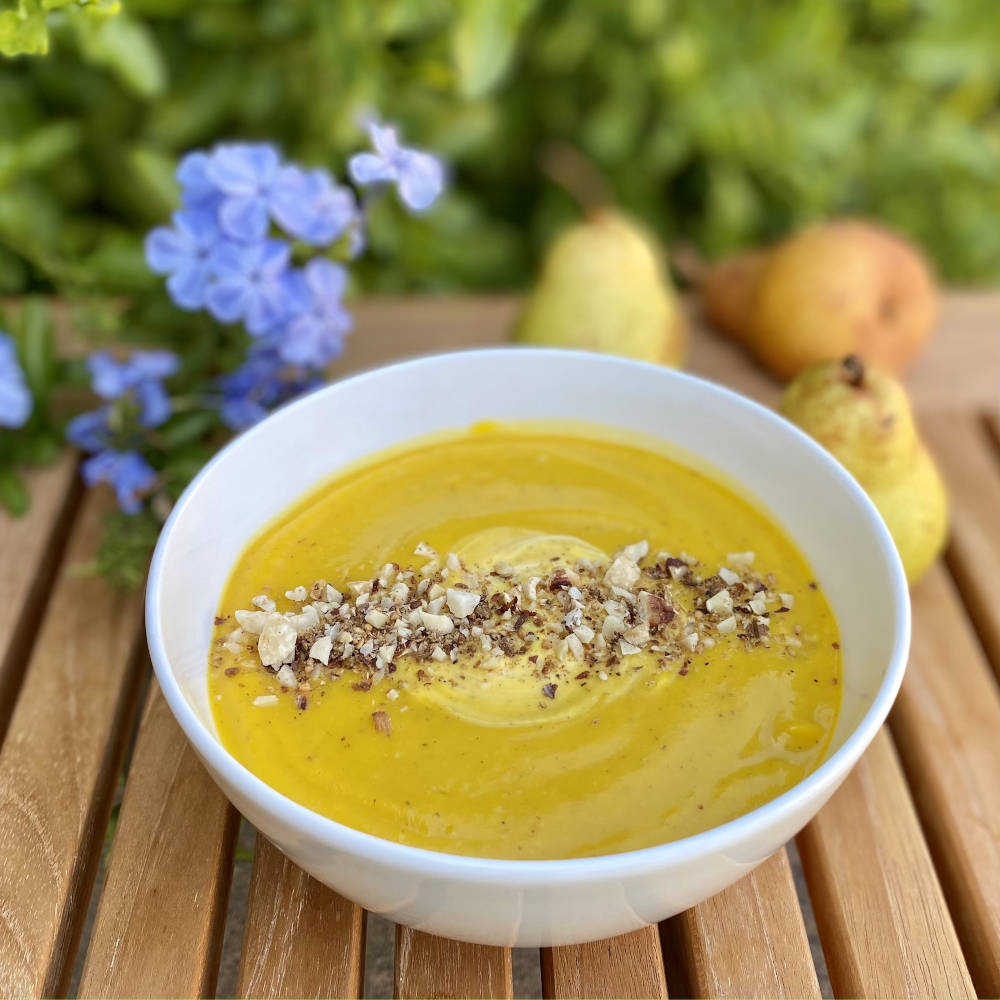 Event Date:
October 2, 2021
Event Location:
Online (zoom meeting)
Self Health Series III
Saturday October 2nd: 11-1pm
Live Online Cooking Class
(Recorded to view at your leisure if you can't make live class)
$75 includes course materials and recipes
MENU:
Kabocha Squash Pear Soup with Adaptogenic Dukkah Spice Blend 
Fall Salad with Chicories, Pomegranate Seeds and Walnuts
In this cooking class you will also learn:
All about the Fall season according to Traditional Chinese Medicine
The Element of Metal and how to clear and nurture the Metal organs: Lung and Large Intestine
How GRIEF relates to this season and the importance of letting go
What foods and herbs to eat during the Fall to stay in sync with the season
A breathing exercise to support the lungs and nervous system
A short Qi Gong practice for the lungs
Please Note:
Course materials and recipes will be sent out 1 week before class via email.
The zoom meeting link will be sent out 24 hours before class.
The class will be recorded and sent out so you watch at your own pace if you can't make the live class.
(Expires after 28 days)
All sales are final.
Please email [email protected] for more information.
"Sometimes letting things go is an act of far greater power than hanging on." -Eckhart Tolle